DIRECT MAIL MASTERPIECES THAT RECOGNIZE YOUR TOP-TIER PLAYERS
TPI has assembled the best equipment & industry experts in the field of high-end direct mail to launch TPI VIP – our first Specialty Division! We have converted a large portion of our New Jersey Facility to a dedicated TPI VIP Studio, focused on creating Very Important Pieces (of mail) offering special techniques & treatments all produced in-house!
VERY IMPORTANT PIECES (OF MAIL)
Your top players deserve the best marketing touches. We've accumulated a large variety of VIP specialty treatments so your messaging can match your players: when your player receives something produced by TPI VIP, they can see the value in the printed piece, and their value as your player. You can count on TPI VIP for high-end production, as well as high-end customer service and guidance - with our expert team of dedicated Project Managers and Design Engineers, no prior knowledge is needed, and we can offer our expertise every step of the way.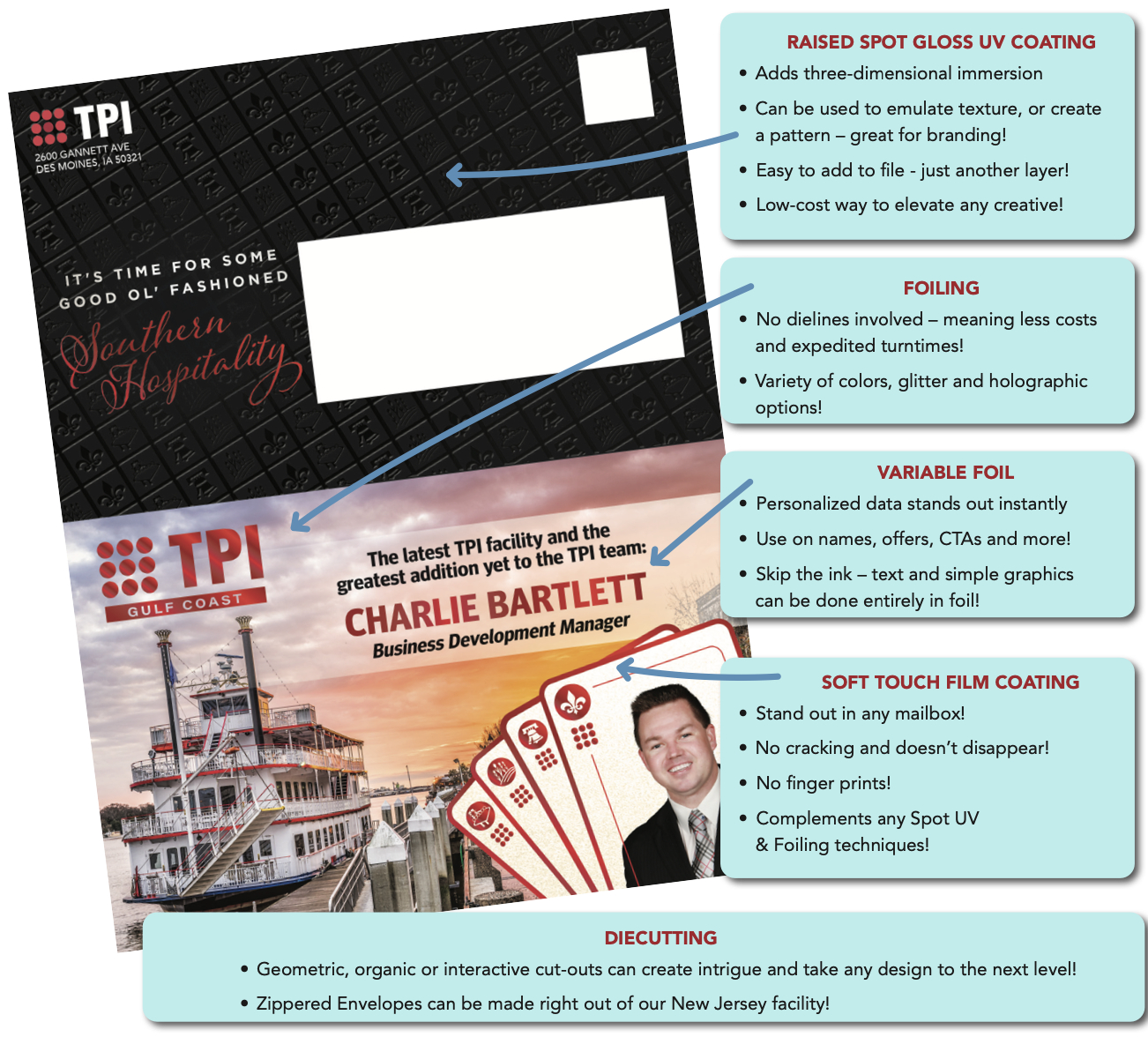 Real samples speak louder than words! Reach out today by clicking the button below to request a TPI VIP Sample Kit. You will receive a kit of over a dozen mailers featuring all our specialty treatments, produced for the casino industry! These samples will be sure to inspire your next campaign!